Guitars365 The Guitar Superstore
Guitars365 provides a complete collection of top brand guitar equipment for both beginners and professionals all at competitive prices. Our online guitar superstore stocks top brands Fender, Gibson, Ibanez, Dean Vendatta and Epiphone you can rest assured that the guitar you buy from us is of the highest quality. We cater for types of guitarists electric, acoustic, and bass. With so many different ways of playing this amazing musical instrument from Spanish to Rock is important that you choose the right style of guitar for you, and our the right size using our online sizing chart.
You can also read latest reviews on best guitars with an unbiased opinion ensuring you get the right guitar at the right price.
About Us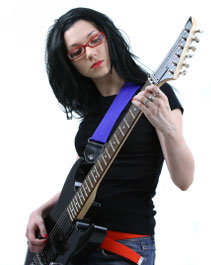 Everyone here at Guitars 365 are gigging musicians with invaluable knowledge about guitars from the best electric guitar for on the road to the ideal guitar for an absolute beginner.
We cater to all players, so whether you are just starting out, or are a seasoned pro we are sure to have the right guitar to suit you. We stock the biggest and best brands in the world such as Gibson, Fender, Ibanez, Rickenbacker and many more all with fast delivery.
Don't fret if electric isn't your thing, as we also have an extensive collection of acoustic guitars, amplifiers and complete beginners starter kits that include all the accessories needed for a budding guitarist to pick up this wonderful musical instrument.
With such a wide range of quality products you are sure to find what you are looking for regardless of your budget and style tastes.
For the latest news, product information, pictures and more, you can follow us on twitter.