Davison Midnight Blue Electric Guitar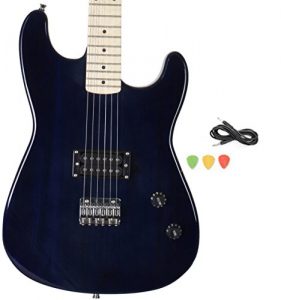 ---
In Stock
See Special Price
$139.95
---
We were impressed with this full size electric guitar from Davison Guitars and hope you will be too!
It is perfect for anyone looking to start playing guitar on a budget. This is a full scale guitar but it is great for almost any age; from the young aspiring guitarist to the adult looking to make a connection with music.
This Davison Midnight Blue Electric Guitar has a humbucker pickup for that true rock sound and it comes with a guitar cable and picks and is compatible with any guitar software or gaming system and can be used with any guitar amp. With a price this low, there is no reason not to start playing today!